The Conservancy owns this 32-acre property 
Rock Creek, the largest intermittent stream which flows to Deer Lake, travels through this property entering the lake at a natural lagoon – an important wetland habitat area. This is a WDNR designated Sensitive Habitat Area with 500 feet of shoreline. A WDNR grant paid for 75 percent of the acquisition costs.
The Lower Rock Creek property trails link to adjacent trails on the Rock Creek property and the Johnson Preserve. Lower Rock Creek trails provide striking views of the ravine and steeply sloping forest.
The Lower Rock Creek property provided the opportunity for Deer Lake Conservancy to near its goal of 65% reduction of watershed total phosphorous loading since 1996 with installation of a sediment basin that captures agricultural runoff.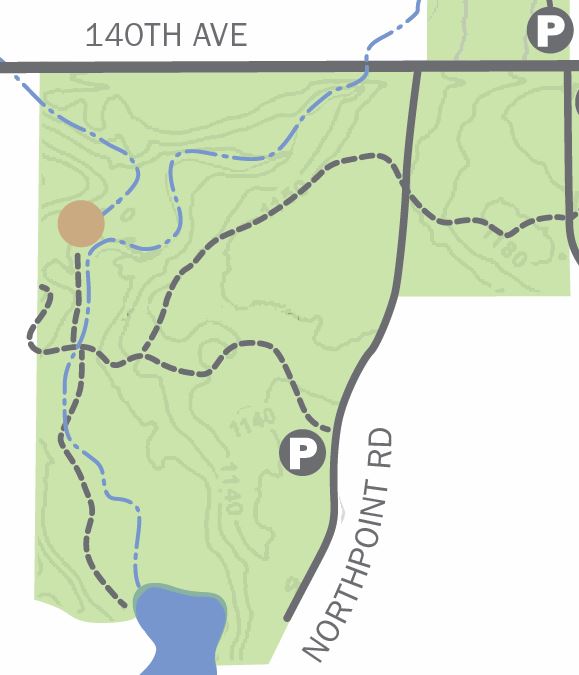 "It is inconceivable to me that an ethical relation to land can exist without love, respect and admiration for land."
~ Aldo Leopold